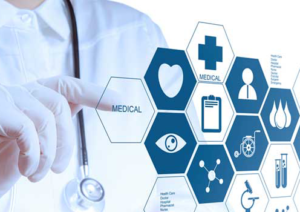 We maintains relationships with a comprehensive network of medical experts representing all major specialties nationwide.
We also draw on our extensive network for referrals and recruitment if you have very specific geographic or sub-specialty requirements for your case.
Should specialists in our network be unavailable or conflicted, our medical staff department stands ready to rapidly recruit the best expert to suit your specific needs.
A&E Experts

Allergy and Immunology Experts

Anesthesias Experts

Autopsy / Forensic Pathology Experts

Breast Implant Experts

Cardiac Surgery Experts

Cardiology Experts

Cardiothoracic Surgery Experts

Chiropractic Experts

Child Psychiatrist

Child Protection Leads

Dental Experts

Dermatology Experts

Ear, Nose & Throat (Otolaryngology) Experts

Economic Damages Experts

Emergency Medicine Experts

Endodontics Experts

Forensic Medicine Experts

Forensic Psychiatry Experts

GP Experts

Gastroenterology Experts

General Surgery Experts

Genetics Experts

Geriatric Medicine Experts

Gynecology Experts

Hand Surgery Experts
Histopathology Expert

Head & Neck Surgery (ENT) Experts

Hematology Experts

Hospital Administration Experts

Hospital Medicine (Hospitalist) Experts

Independent Medical Exam (IME) Experts

Infectious Disease Experts

Internal Medicine Experts

Laboratory Testing & Analysis Experts

Neonatology Experts

Nephrology Experts

Neurology Experts

Neurosurgery Experts

Nursing Experts

Nutritionist Experts

Obstetrics and Gynaecology (Obs-Gyn) Experts

Occupational Medicine Expert

Old Age Psychiatrists

Oncology Experts

Ophthalmology Experts

Oral Surgery Experts

Orthopaedic Surgery

Osteopathy Experts
Palliative Care Experts

Pathology Experts

Paediatrics Experts

Perinatology (Maternal Fetal Medicine) Experts

Periodontics Experts

Pharmacology Experts

Physiotherpy Experts

Physical Medicine & Rehabilitation Experts

Plastic Surgery Experts

Podiatry Experts

Psychiatry Experts

Pulmonology Experts

Radiation Oncology Experts

Radiology Experts

Rheumatology Experts

Thoracic Surgery Experts

Toxicology Experts

Urology Experts

Vascular Surgery Experts

Wound Care Experts