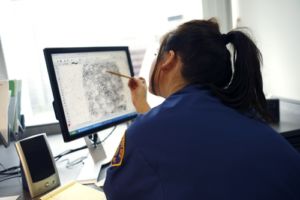 Our Computer and Digital Experts' can help with criminal law, intellectual property theft, data leakage, industrial espionage and potentially bogus tribunal claims.
Our investigative, analytical and technical skills and experience have been exceptionally effective.  It is also of note that a professional examination of digital material may be necessary in the exercising of "due diligence", where such must be shown.
Our experts can help defence and prosecutions with cases such as
Breach of Orders (restraining orders, sex offender orders and anti-terrorism controls)
We can examine the relevant computers and report as to whether, and if so under what circumstances, such restrictions may have been breached. 
Sensitive date Screening and Employees
We can screen screen digital equipment, particularly laptops and memory devices, used by the employee for any indications of potential data leakage.  
Images & Videos (Extreme PornographyIndecent Images of Children, Prohibited Images of Children)
We can verify the classification of such images and draw attention to any case law that may be relevant to the charges.  
Recover deleted data (Rape and Assault)
We can examine the computers of all involved parties to recover deleted messages. conversation. We can recover conversations on social media platforms such as Facebook, Skype and Twitter to provide crucial evidence in supporting or debunking the statement of a witness, defendant, or complainant. 
Fraud, Money Laundering, or Supply of Drugs
We can recover deleted social media and instant messaging conversations, emails which provide a clear overview of communications between individuals, and may be able to demonstrate a suspect's involvement in a crime, or ignorance of the act.